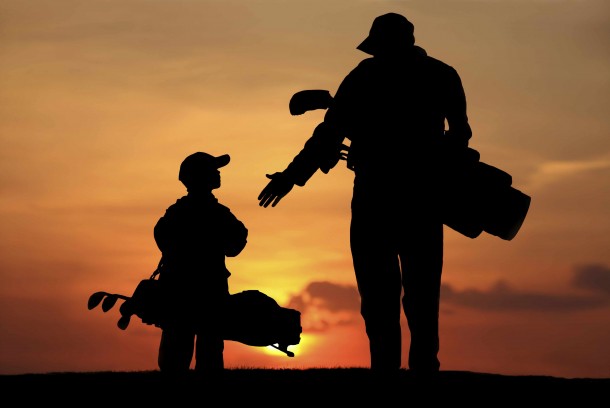 I just returned from a girls high school golf invitational, and let me tell you… they bring it these days!  My coaches and I were pleased that all of our clients excelled and were on the winning team, and that one of our girls hit two drives well over 300 yards.  You should see it, the competition is fierce.
So what does that mean for your son or daughter that has shown an interest and potential talent in the sport? What can you do, as a parent, to give your junior golfer the best chances of taking their game to whatever level they desire… college, the PGA or LPGA?
There is actually a lot you can do for your junior golfer, but it may look very different than you might think.
For example:
Golf is a late specialization sport.  The majority of professionals on the major Tours were multi-sport athletes at least through early high school, and many were three sport athletes until they graduated.
Lesson:  Create athletes first, then teach that athlete how to use that athleticism to play the sport of golf.
Our motto for many years now has been "Healthy juniors make better athletes, and better junior athletes make the best golfers."
We create athletes by teaching them fundamental movement skills, then foundational sports skills.
A junior golfer is NOT simply a smaller version of an adult golfer.
Lesson: Fitness needs to be tailored to the young athlete, with respect for many elements, including the potential large difference in biological age compared to developmental age.  By calculating the developmental age of your junior golfer, we can better determine which type of training they would most benefit from at this stage.
These are just a few of the elements that are involved with Long Term Athletic Development (LTAD).  The Titleist Performance Institute has been instrumental in bringing this concept to the golf world, and your junior golfer can reap the rewards.
Below is a video from The Titleist Performance Institute on the philosophy behind their Junior Golfer Program.  It is 19 minutes long, but if you are a parent and want to learn the best way to do right by your kids (for any sport), it is well worth your time.
We will soon be offering the group fitness elements of the TPI Junior Program at our Renegade Golf Fitness Institute in Columbus, Ohio.  I would encourage every parent of a junior golfer that is not within traveling distance to our facility, to check out the link below to find a TPI Junior Fitness Coach in your area:
Find a TPI Certified Junior Fitness Coach in your area
Training with a TPI certified fitness coach is always the best option, but if that is not possible, you may want to consider our E-Manual: Golf Training For Juniors.  It covers in great detail the many elements that your junior golfer will face in todays competitive scene, including age-appropriate fitness and mental game training, nutrition, the college golf scholarship process, and much more.  Click the image below to learn more: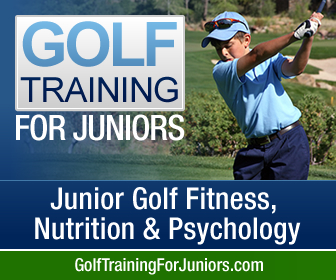 And finally, I would strongly suggest that if your junior golfer has aspirations to get a college scholarship, you set up a consultation with Brad Sparling (via phone and/or in person).  Brad is the founder of  Play Golf In College, and his complete focus and passion is preparing junior golfers and their parents to navigate the complex world of college golf scholarships.  He has a large following here in Columbus, but works with juniors all over the world who want to play golf in college.  He will walk you step-by-step through the process of increasing your child's scholarship options, choosing the best fit, and preparing them for what it's really like to be a student/athlete.  Find out more about Brad and Play Golf in College HERE.
If you enjoy this blog, then join 15, 214 other golfers and get free email updates on new posts >>> Click Here<<<