About Coach Stephen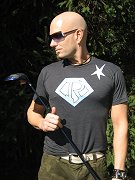 At the bottom of this page, you can read dozens of testimonials from Stephen's golf clients.
Stephen Ladd is recognized as one of the top Golf Performance Coaches in the nation. He specializes in golf fitness, nutrition and mental game strategies. He teaches golfers of all levels how to train their bodies and brains for peak performance both in Columbus, OH USA (home of the Golden Bear) and to thousands of golfers from over 47 countries via the Internet and his books, videos and audio programs. For personalized programing options, please email: Stephen(AT)HumanFormFitness.com
Stephen has taken a rather unorthodox path in terms of education and accumulation of knowledge, combining traditional academic environments, mentorships, and self-described "journeys". As an undergraduate student, he studied exercise physiology, psychology, and philosophy. After graduating summa cum laude from Miami University, he continued his graduate work in East-West Psychology and Comparative Religion at the California Institute of Integral Studies in San Francisco from 1991-1993.
Stephen founded Renegade Golf in 1994, a full decade before "golf fitness" became a buzz word.
Stephen continues to diversify his studies and skill acquisition with a wide variety of organizations, trainings and experiences ranging from the Titleist Performance Institute (TPI) and the CHEK Institute (two of the leading organizations in the world for golf performance), to NLP and Hypnosis Master Trainings, and even extended sabbaticals to Southeast Asia and India.
Reviews for The Renegade Golf Training System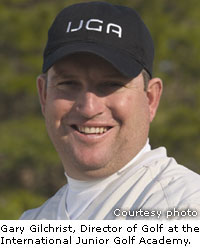 "The biggest limitations I see with my students are stability, strength and flexibility. We have students from all over the world ranging in age from 10 to 24 and each has limitations that are very specific. With this program, we have an opportunity to give each student an individual program. It accelerates the learning process dramatically"
Gary Gilchrist, Director of the Gary Gilchrist Academy, previous Director of Golf for the David Leadbetter Junior Golf Academies and the International Junior Golf Academy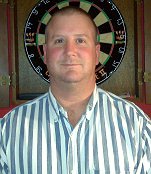 "Before I started working with Stephen, I had tightness throughout my body, causing me to "muscle" the club, rather than swinging freely through the ball. 

After just a few weeks of working with Stephen, I noticed that my shoulder and hip were starting to loosen up.  

The biggest improvement I've noticed occurs after playing 18 holes of golf. I have more energy and am not tired at the end of a round.  Also, my back isn't sore the next day. I've been able to hit the ball further, with less effort. My drives are now averaging around 275 yards (I even hit a 320!) The people I golf with have noticed. 

Getting in better physical shape has allowed me to concentrate more on the mechanics of the game—making me a better golfer. "
Tim Van Fossen
Columbus, OH
"Working with Coach Stephen has been a great experience from the very beginning. The program he implements is not just about getting stronger in order to hit the ball as far as you can; instead, it's a comprehensive one that focuses on all aspects of your physical development. In working with him for a short time, I've noticed a significant difference in both my golf game and my overall physical well-being.  This has been a great help in my tournaments and I will continue to use these programs during my college golf  years to come."
Ohio High School All-State Golfer
Name Witheld Due to NCAA Regulations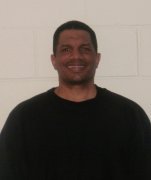 "Since I started training at The Renegade Golf Institute, my golf game has improved by leaps and bounds. I have more flexibility, balance and strength. Both my distance and accuracy has been off the charts. Also, the Metabolic Typing Nutrition Plan helped me to lose over 50 pounds, and feel like I can play 36 holes and keep up with guys half my age."
Joe Parsley
Columbus, OH

"Stephen Ladd used his expertise to provide a personalized fitness plan for my unique golf challenges and goals. His dedication and motivation to achieving the best in all levels of competition is contagious. He helped me prepare to train and compete at an intense level. I entered the world of collegiate golf knowing how to train and assured in my preparation. Stephen was a motivator, coach, trainer and supportive companion, spurring me on to accomplish my goals and then to set new ones. To this day, I am truly thankful."
Ashley Baker
Former Collegiate Golfer – Furman University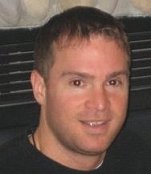 "After working with Stephen's golf fitness program, especially the Resistance Stretching and the strength and power phases, I've gotten a significant improvement in my distance with all my clubs, while swinging with more ease and fluidity.  My instructor is very pleased with my ability to keep my spine angle constant throughout my swing, which will certainly improve my consistency and scoring."
Brad Halley
Columbus, OH
"This is exactly what we are looking for to introduce our members to the Mental and Fitness side of the game! More and more our kids are looking for that extra advantage when competing against the nations top junior golfers. Your fitness assessment is brilliant and gives each player complete confidence in knowing that the work they are going to put in is specific and appropriate for them. Plus the phases and levels allow them to work up to top golf fitness at their own pace. Our kids are now very excited about improving their bodies and minds to lower their scores! We look forward to continuing to work with you and sharing our success stories."
Sean Farnan, Director of the Ventura County Junior Golf Association

"I have been training with Coach Stephen since I was eleven, and just recently committed to a university on a golf scholarship.  The stuff that I have learned, including my golf fitness workouts, nutrition and mental game have all played a big role in my success in AJGA tournaments through high school, and now being able to play at the college level. I have always felt stronger than my competition, both mentally and physically (I just crushed a 300 yard drive last week!). Big props to Stephen!"
Division 1 Collegiate Golfer (starting in Fall 2012)
Name Witheld Due to NCAA Regulations 
"Lack of attention to my general health and a busy lifestyle were quickly deteriorating my ability to properly make an athletic and powerful golf swing.  Stephen created and help me implement a golf specific workout that turned me into a new man, both on and off the golf course. It is amazing how Stephen was able to FOCUS my time and energy with both the in studio and at home workouts.  These workouts were easily incorporated into my very busy lifestyle.  Most importantly the RESULTS were phenomenal.  My strength, balance and overall endurance on the golf course has increased ten fold!  After working with Stephen my body moves naturally.  My golf swing had returned to a simple turn back and turn thru motion simply because MY BODY IS BALANCED AND STRONG and capable of performing the athletic dynamic motion of the modern golf swing. Work with Stephen if you want to become a Free and Powerful swinger of the golf club!
Matt Nawrocki

Columbus,OH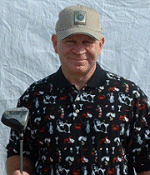 "Stephen,  you have done it again, by developing the most complete and easy to follow golf training program for juniors on the market today. Can't wait to get my junior students started!! Parents should get their kids started on this program as soon as possible.  Good Luck with your new program, I know it going to be a great success. Thanks for this valuable resource."
Dave Proffitt
PGA Professional

"I initially came into The Human From as a post-rehab client to get rid of my chronic low back pain, and to be able to play golf without hurting for
 three days afterwards. I was able to achieve all of that and a great deal more. I am now stronger than I have ever been in my life, and am no longer limited by my back. Stephen in always ultra-positive and that truly makes the workouts the highlight of my week."
Mike Stemen
Columbus, OH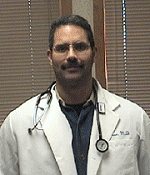 Stephen Ladd shouldn't be called a golf fitness trainer, because he is so much more than that.  His extensive knowledge of the human body, the demands of sport, nutrition and psychology all add up to the most holistic approach available today.  He is able to talk in scientific terms with academics, and at the same time communicate with juniors in way that gets them excited and compliant – far better than their parents or doctor.  The sport of golf is fortunate to have him as a mentor to the future champions."
Eric Serrano MD
Medical consultant to hundreds of athletes worldwide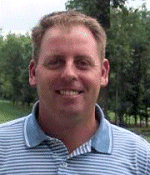 "As a PGA Professional, I play a lot of tournament golf, and find myself in a lot of pressure situations. Coach Stephen has given me the simple tools and techniques to get myself into a calm and focused state before my events. Being able to step up to the first tee with this mindset is incredible."

Paul Hobart
PGA Professional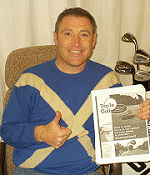 "In addition to your excellent book curing me after 6 years of the yips, I got my first hole in one after 20 years during a recent outing in Spain. A coincidence…I don't think so! Thanks to you I'm swinging better, feeling better, and playing better than ever. This stuff is really GREAT!
Cheers,"
Davie Kinloch
Glasgow, Scotland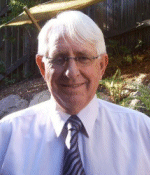 "Finally, after 28 years, my yips are gone thanks to the Renegade Golf Hypnosis CDs. In addition to that, I never get angry after bad shots, have no fear of the water or OB hazards, and I'm enjoying myself out on the course now more than ever. All I can say is that I wish I had this help 28 years ago, as I know my golfing career would have been something else. Thank you so much Stephen and Bill!"
Ross Tuck
Brisbane, Australia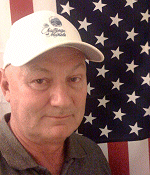 "I have NEVER felt more relaxed and in control on the course! I have consistently driven the ball well and have really improved my greens-hit-in-regulation and short putting (from 6ft and in). I look forward to continuing your re-enforcement techniques and I am confident that I will continue to improve my scoring. THANK YOU !!!!!!!!!!!!!!!"
Tom B. Lihue
Kauai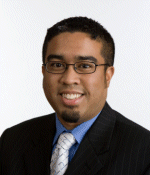 "I saw IMMEDIATE results in my golf game after being hypnotized. And my golf game continues to get better by several strokes when I listen to the CDs the night before a round. I'm extremely happy and I credit Bill's hypnosis for lowering my handicap by 4 strokes in a short period of time."
Jiv Subramanium
Columbus, Ohio
"I just tried one of your simple tricks yesterday and I couldn't believe the results. 
This seems so weird that it is embarrassing to share with friends before you start hitting the ball and after you hit some balls, you don't want them to know what you "changed" in you swing. I sure hope I am the only one that knows that trick at my golf course. I was laughing all the way and I played my best game ever. It made me feel so confident on the golf course. Thanks for sharing and I look forward to more of your mind-bending updates."
Pierre Girard

Canada
"I hate to break it to you, but I'm never telling the members of my club about RMT. I've dropped my handicap by four strokes in the last two months while spending less than half the time practicing as normal. I've won two local tournaments, some money and tons of respect. I want to thank you, but I'm going to keep this secret to myself. Don't count on any local referrals from me."
Robert Sims
Ann Arbor, MI
"I'm a decent golfer (6 handicap) but have always been embarrassed by my lack of distance off the tee. I've tried several instructors, new clubs, and even started going to the gym. After all of that time and money, I saw almost no improvement. My wife bought your book for me as a birthday gift. I was a little skeptical at first, but not for long! On my first golf outing I was out-driving my partners who usually have me by twenty or more yards off the tee. I was able to relax and my swing felt so fluid. I can't really explain it, except to say that it felt easy. That's a first for me."
Al Cranston
Phoenix, AZ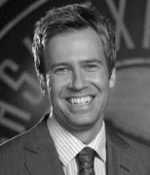 "The Renegade Golf hypnosis course is fantastic. I couldn't believe the results after the first twenty minutes of listening to the CDs. Wow! I finally feel like my stupid brain isn't getting in the way when I'm lining up to swing. I'll tell you what, you remain a skeptic, I'll continue to use Renegade Golf hypnosis and I'll meet you at the course. Just don't forget to bring your wallet."
David McCreary
Columbus, Ohio